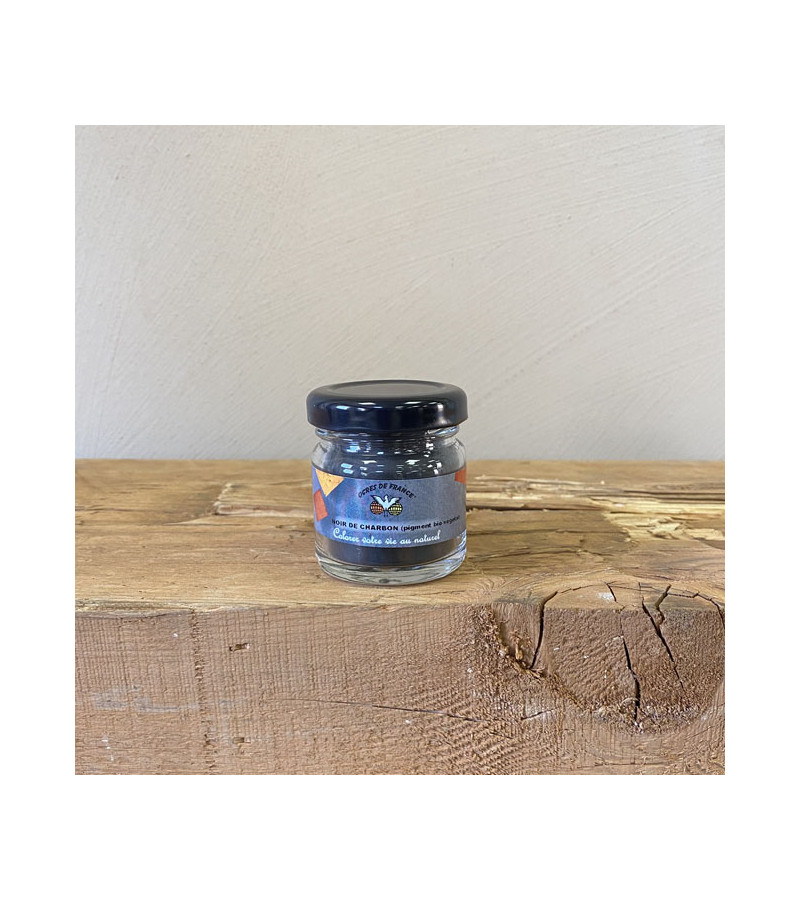  
NOIR DE CHARBON (ORGANIC PLANT PIGMENT)
Noir de charbon (= charcoal black) is a plant-based charcoal that, due to its exceptional colouring power, is used as a pigment to obtain an intense black. Thanks to its extraordinary absorption capacity, it also has purifying and detoxifying properties ideal for cosmetic use.
This pigment is 100% natural and from a French sawmill.
Jar of 10gr.

Legal notices

Delivery policy

Return policy
Google reviews
Chemical name : BioCarbone (synonym for non-chemical plant charcoal)
Chemical formula : C
Atomic weight : 12.01
Solubility : insoluble in water and organic solvents
Combustion : when heated red, it burns slowly, without flame
Odour : odorless
Complies with EEC Cosmetic Regulation 76/768/EC.

Made in France.

Our opinion : We love its composition, its exceptional colouring power and its French origin.
Frequently purchased products together