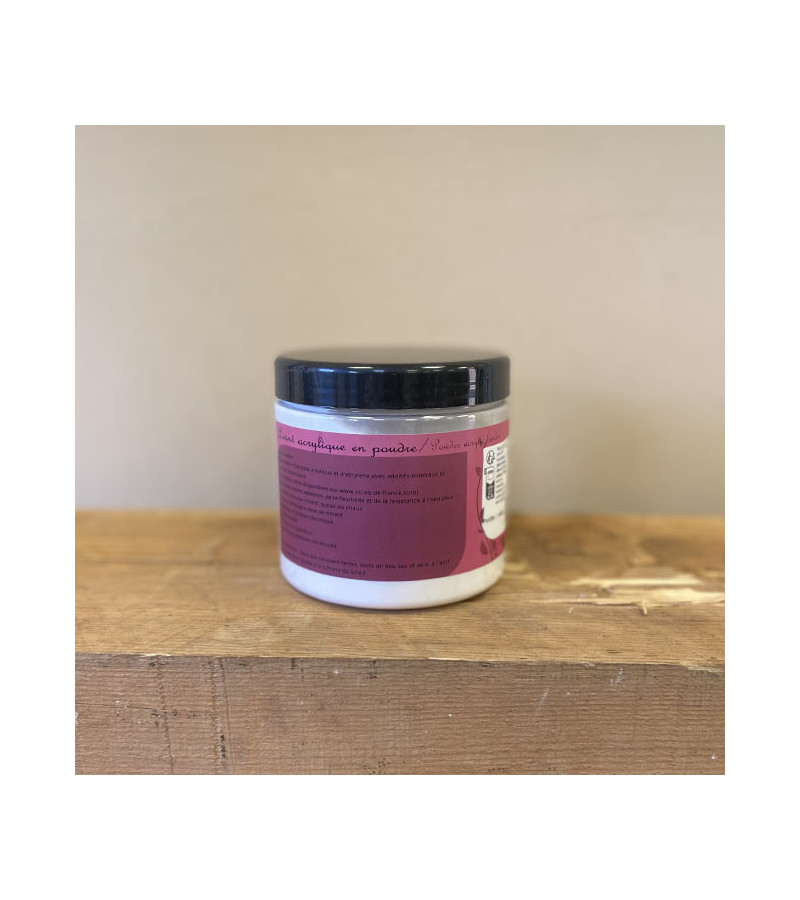  
ACRYLIC POWDER BINDER
Acrylic powder binder is a mixture of vinyl acetate and acrylic copolymer. It provides good adhesion, flexibility and water resistance to mortars containing hydraulic binders such as cement, gypsum or lime. It can be used for many applications (binder for artistic paintings, cementitious tile adhesive, thermal insulation system, flexible glue, repair mortar, etc).
Legal notices

Delivery policy

Return policy
Google reviews
Instagram account @timyandus offers a recipe to insulate your van with home-made projected cork.
The raw materials needed : 
- 150L of organic natural cork pellets
- 45L of vinyl glue
- 6 kg of acrylic binder powder Ocres de France (that will make 36L).
The recipe for a tour is simple : 
- 4.5L of cork pellets
- 1L of acrylic binder (166g of acrylic binder powder + 1L of water)
- 1,4L of glue
- 400 ml of water. 
Mix this preparation with the mixer and project with a strainer gun and a 6 mm nozzle.
For more information on the number of tours needed and other tips, visit the Instagram page of @timyandus.
Made in Germany.
Frequently purchased products together