8 facade/shutters colour combinations that will make you travel !
In terms of color choice, the one on the front of your home is essential. A renovation is expensive and takes time, so you might as well think about it from the beginning. Choosing the right joinery, in a colour that will match your coating, is also essential. Stay on grey or off-white for contemporary sobriety ? Or dare to use colour to add warmth to its exterior ? And then… Can we do what we want ? Come on, we offer you a small overview of 8 color combinations for your facade and your shutters ; as well as all our little tips !
1- Ochre tones, immersion in the heart of our dear Luberon
Obviously, as good chauvins, how not to start this article with the tones associated with our beautiful Luberon ? Visitors from all over the world marvel at the yellow, orange and red typical facades of our villages, with Roussillon in the lead. If ochre is no longer produced in Roussillon since the 1950s -yes, we take the opportunity to remind you that it is extracted in our quarry, only a few kilometers from Roussillon, but on the town of Gargas- it remains the symbol of this area. Ochre is present everywhere and the coloured facades seem to testify to this living heritage. Small precision however : the bright and sustained reds of the facades with the lime are often not resulting from a mixture tinted with ochre… Because lime is a white binder, if you put red ochre in white… you get pink ! The bright red colors are often rather derived from synthetic pigments that have a better colouring power (but less good resistance to UV than natural pigments). These facades with bright colors are often called «ochre facade» without that it is always the case since it is necessary to differentiate color and material.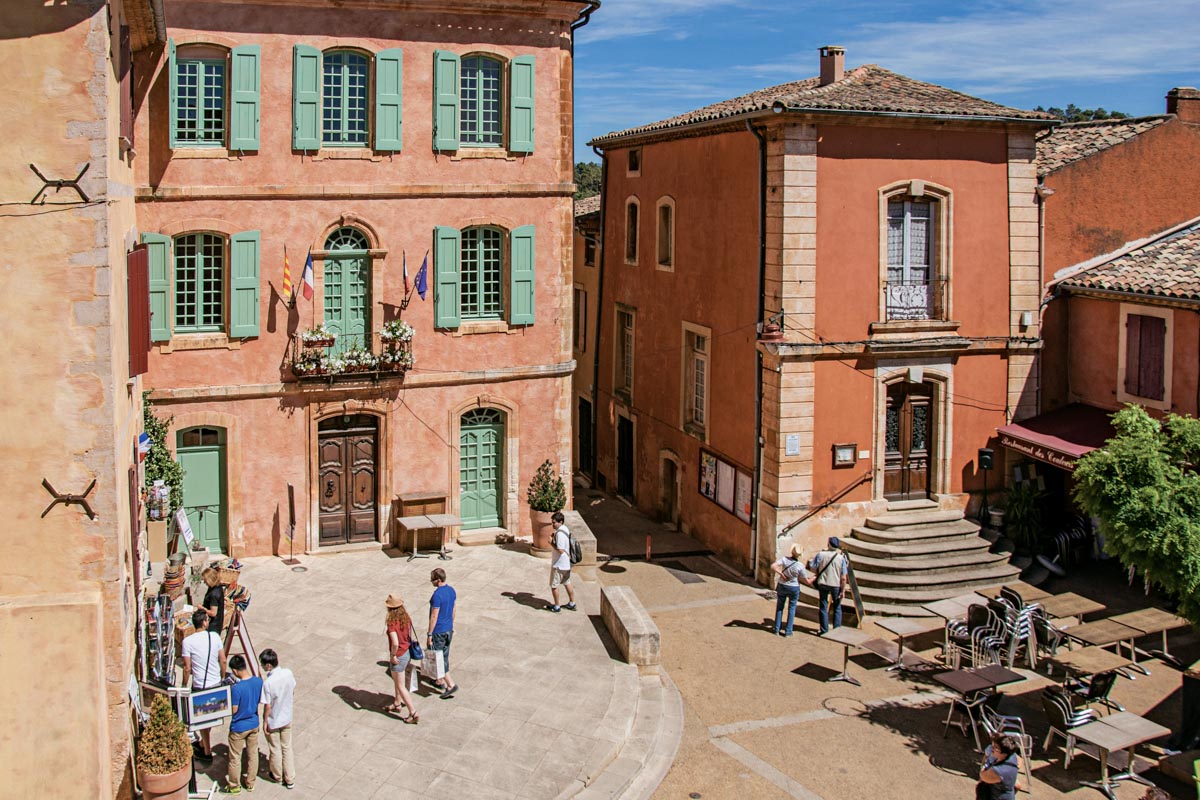 Place de la mairie in the middle of the village of Roussillon. Photo credits : Pinterest
2-Facade in stone and lavender blue, the charm of the old
A few kilometers from Roussillon, you can discover Gordes and its other atmosphere. Here, no coloured façades but an equally striking and grandiose uniformity : all the façades are made of dry stone. In this type of typical Provençal construction, we like the association with the color lavender, our other local pride. Between blue and purple, it brings out the raw charm of the stones and its character. Once your wooden shutters are sanded and raw, why not choose a flour paint with lavender blue ? Although synthetic pigments are not generally recommended for use in Swedish paint, lavender blue has proven to be UV-resistant over time. It is therefore the blue that we recommend the most outdoors.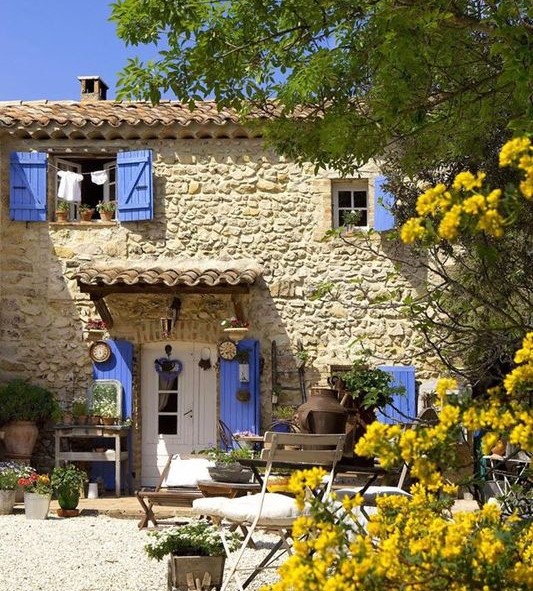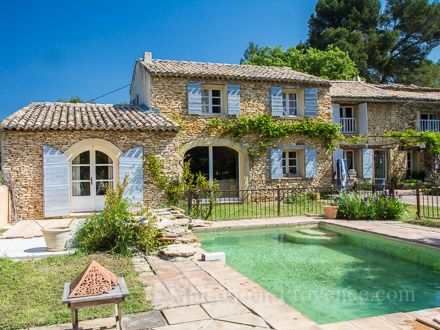 Photos credits 1 et 2 : Pinterest
3- Cream coating and green shutters, the classic Provençal
Grey green, sage green or olive green, we love this soft and soothing combination. In renovations or new constructions, today, we prefer a taloché or scraped coating rather than a rustic or crushed finish. A beige or cream color will bring the sobriety that the green shutters will enhance with a touch of Provençal charm. We love Terre verte de Brentonico (= green earth of Brentonico) in flour paint for a pretty olive green.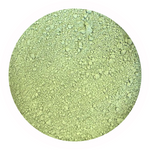 Pigment in powder Terre verte de Brentonico - Ocres de France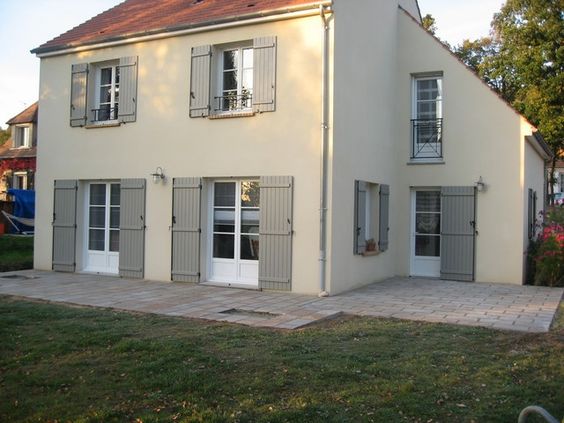 Crédits photo : Pinterest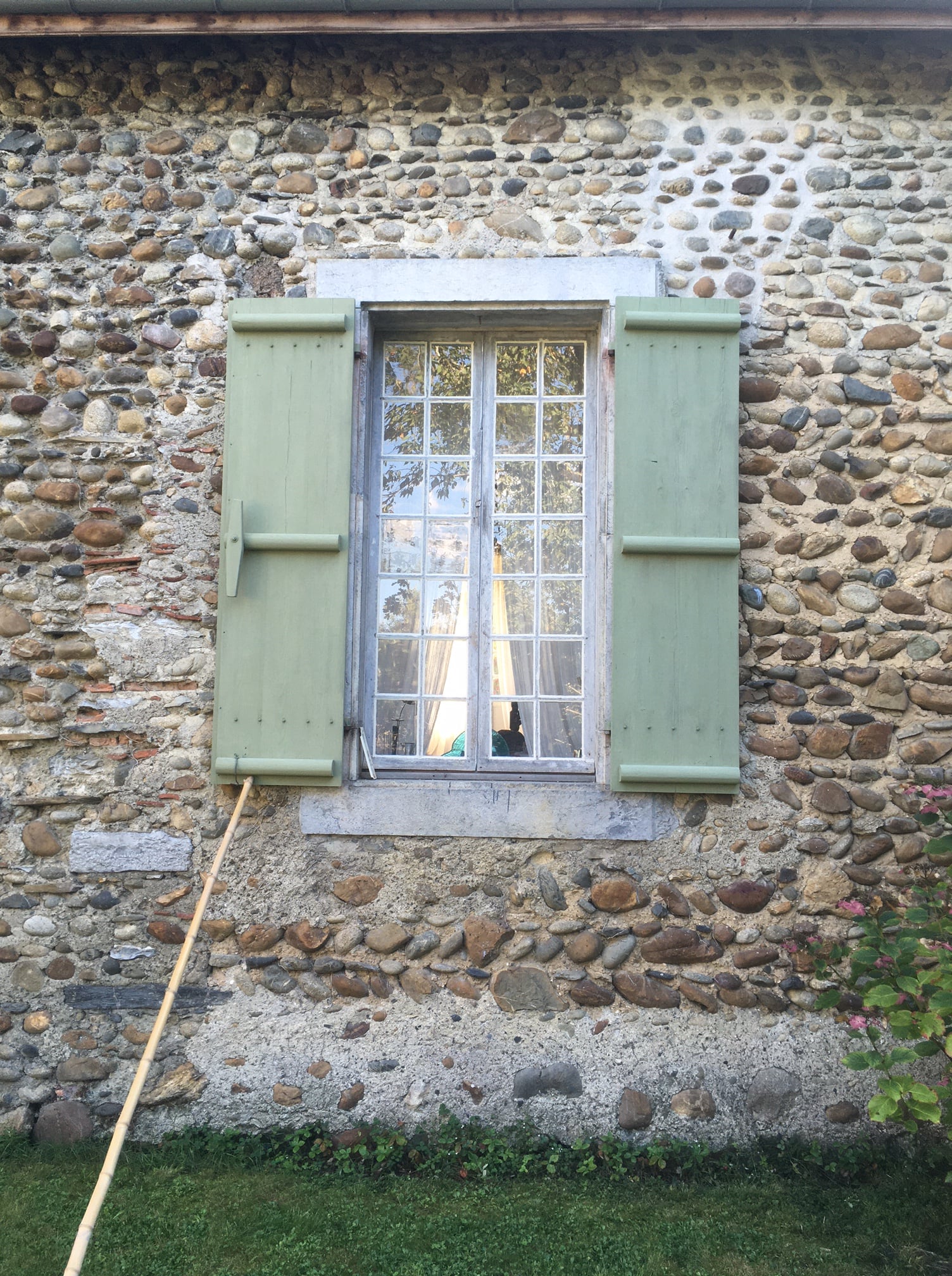 Crédits photo : peinture & photo Isabelle Garrigues (peinture à la farine terre verte de Brentonico + blanc tiona)
4- White facade and red shutters, journey to the Pays-Basque
"I would like to make a flour paint for my shutters and I am looking for a Basque red, a little oxblood"... Phrase heard about 68,796 times in Ocres de France ! (yes, yes, we counted). About as many times as "I try to reproduce Swedish red". For a Basque red in flour paint, the ocre rouge RFLES (= RFLES red ochre) will be perfect. For something closer to the red of Falun (which is no longer produced today), turn instead to the more luminous Rouge vénitien (venetian red). Combined with a clear coating, like the Lacoste, this duo with the RFLES red ochre carpentry projects you in the heart of the Pays Basque.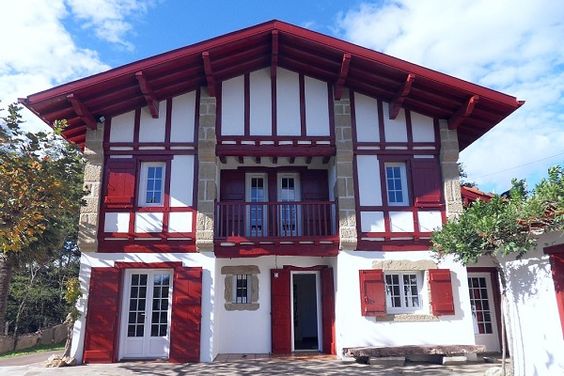 Photo credits : Pinterest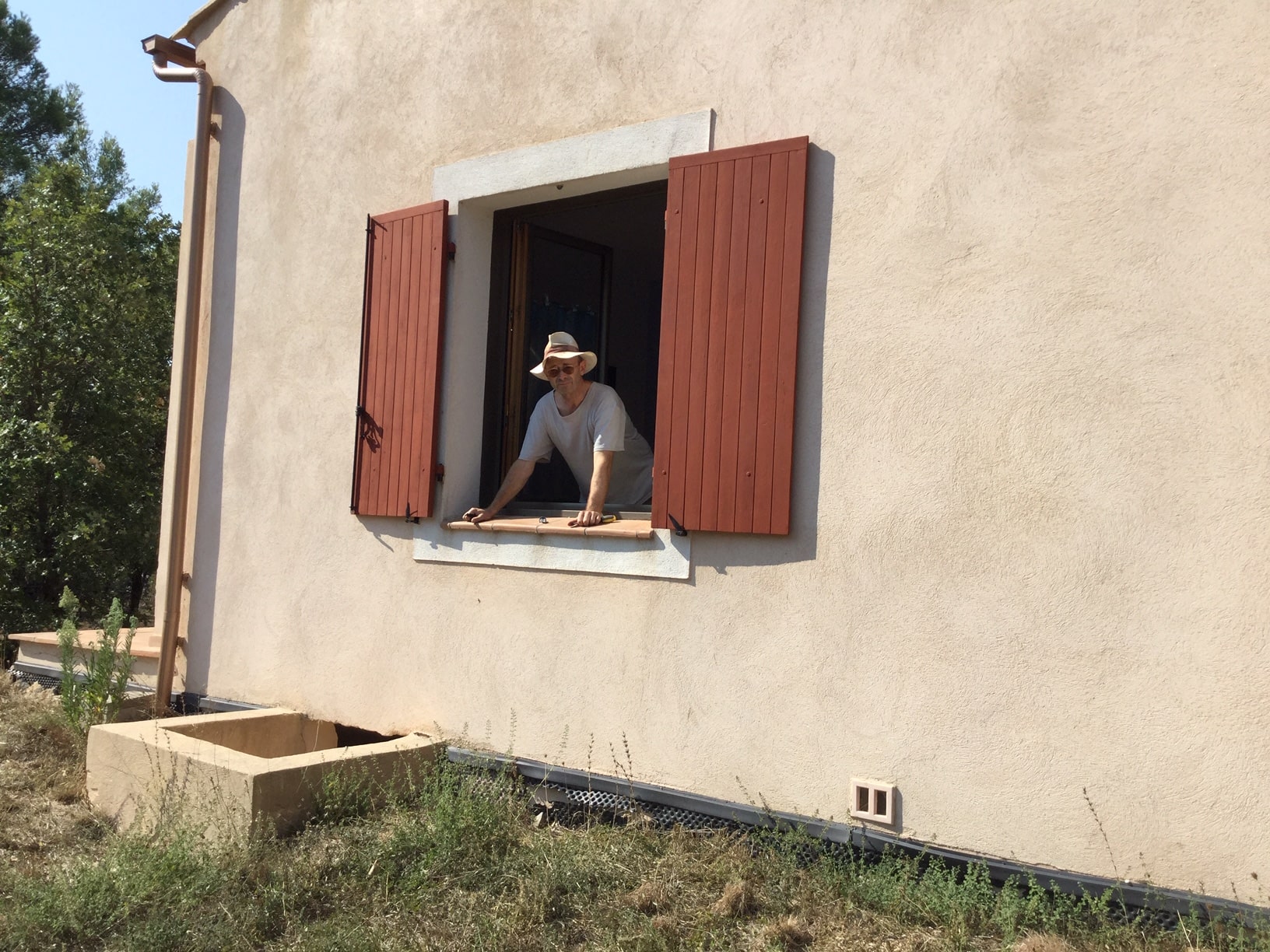 Photo credits : paint & photo by Brigitte, flour paint with ocre rouge RFLES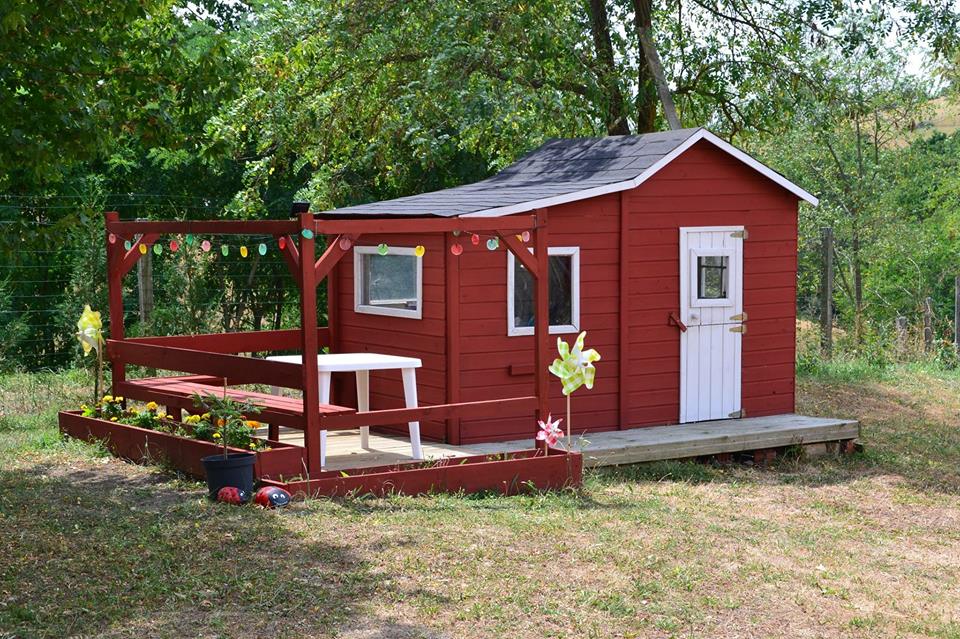 Crédits photo : paint & photo by Emmanuelle, flour paint with Rouge vénitien
5- Clear colours cut by anthracite grey, assured modernism
With the light colors on the front, dare to slice by affixing dark woodwork that will contrast with the shades cream, beige… And vice versa ! When you have very dark shutters, you avoid having a (too) sustained facade to not darken the whole. We like the association Sofolith Ton Pierre N10 with shutters in anthracite gray flour paint, slightly lightened (or not) with a little white tiona.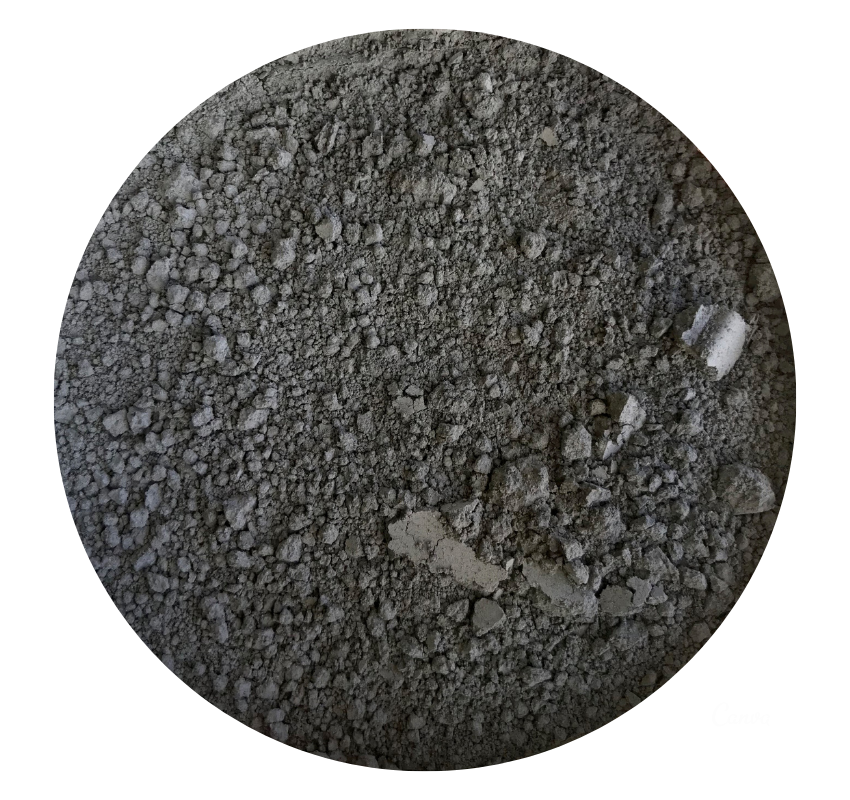 Pigment in powder Gris Anthracite - Ocres de France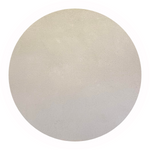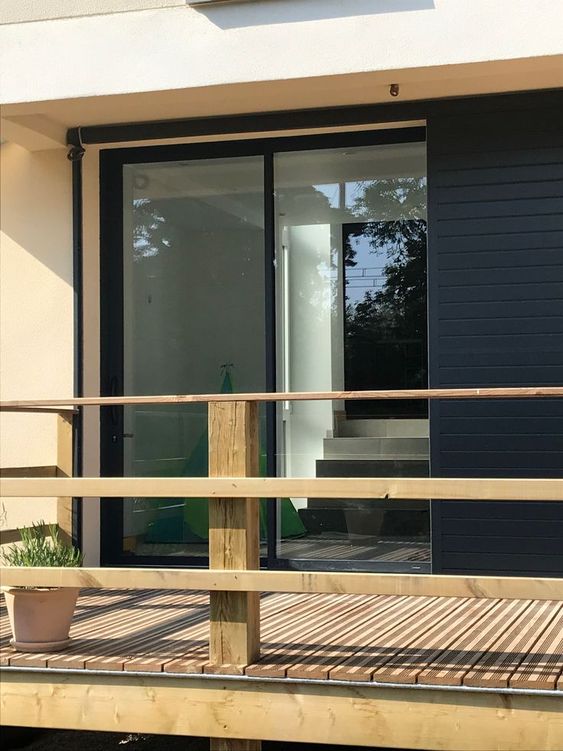 6- White and blue, escape to Greece
In the south of Greece and in the Cyclades, the facades are mainly white. Indeed, during the summer months, it is very hot and protect yourself and your home from the sun's rays is then necessary. White reflecting some of the solar radiation, it is the best ally to succeed in reducing the temperature inside houses. Blue, another local feature, would repel mosquitoes… Still, the alliance of the two makes us dream and brings a big dose of heat in our hearts !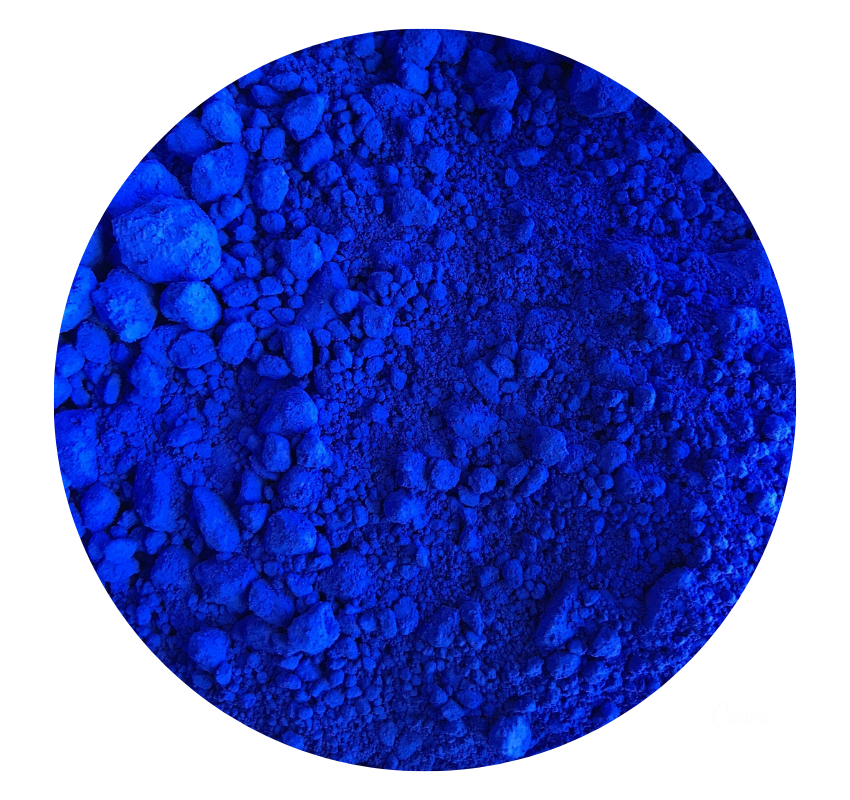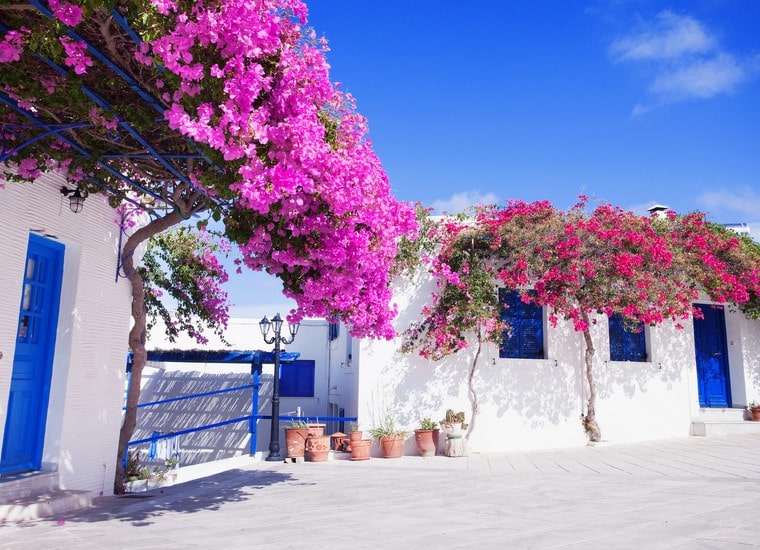 Photo credits : Pinterest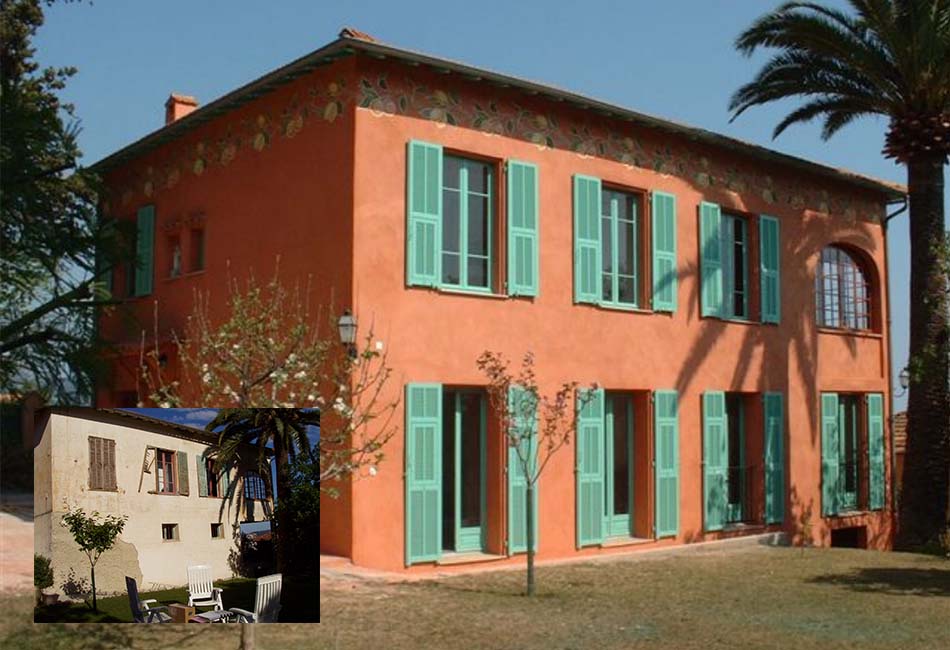 Photo credits : Pinterest
7- Daring the rose, between Nice and Toulouse
We see life in pink and we adopt this soft shade (also) on our facade. Pastel or more flashy, this color is often poorly perceived because associated with previously red facades and now faded. Yet, the salmon rose of the city of Toulouse makes beat our hearts ! For a colour similar to that of Toulouse brick buildings, think of our wonderful Ocre rouge RFLES (red ochre RFLES) in your lime coatings and paints.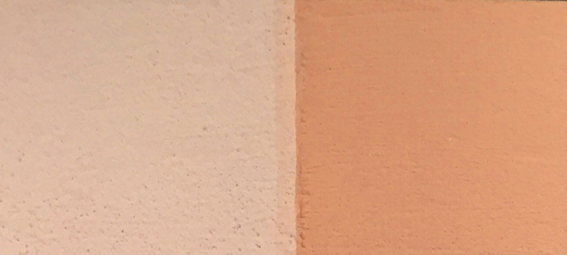 Rendering of our Ocre rouge RFLES mixed in the natural Badisof Plus, up to 5% (left) and 20% (right)
8- Colorful mixed colors : immersion in Cinque Terre
Dare, dare, dare ! Some villages such as the Cinque Terre in Italy are a true ode to color. We like to walk through the maze of alleys and admire the colorful and lively facades. But can we do everything we want…? The answer is no. You will have to turn to the town planning department of your municipality to check what the PLU tolerates or requires in terms of construction/rehabilitation.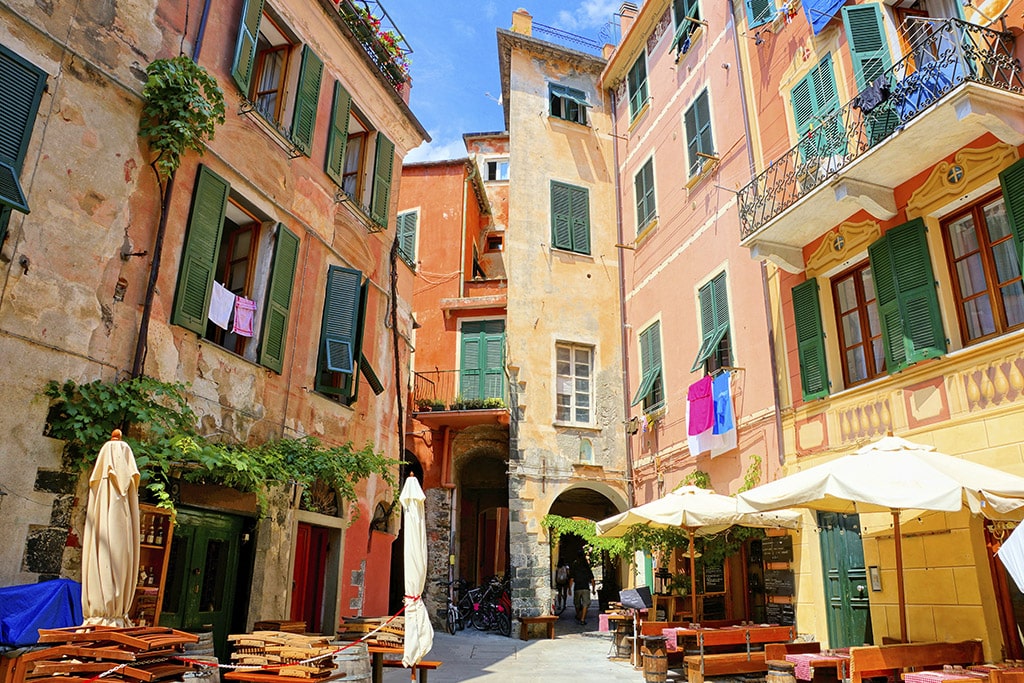 So, what do you think ? Inspired ?