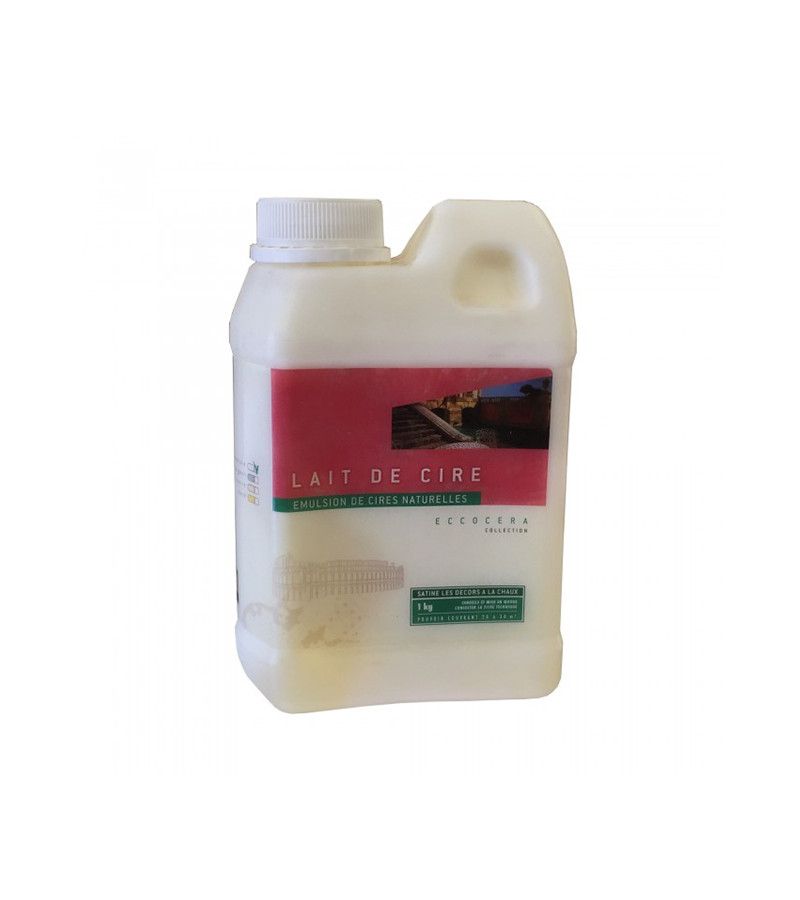  
CIRE ECCOCERA
Eccocera Carnauba natural wax is intended for dry, solid and absorbent interior surfaces and is applied to walls and ceilings coated with lime, plaster or cement.

Yield : (according to roughness and porosity of the supports - on closed support and smooth weakly rough) 1 kg of wax in 1 layer covers 20 to 30m ².
Legal notices

Delivery policy

Return policy
Google reviews
Composition : water, bees and carnauba waxes, vegetable oils, icing agents, emulsifiers, methyl cellulose and contains less than 1% preservatives.
Made in France.