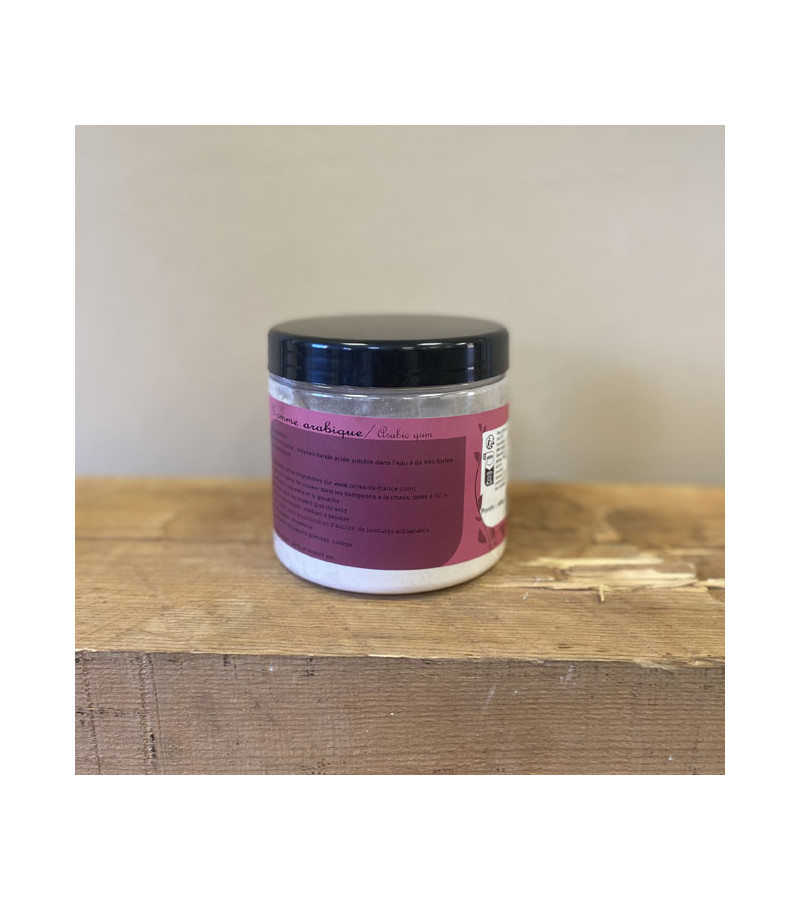  
ARABIC GUM IN POWDER
Arabic gum is the binder traditionally used for watercolor. It is made from acacia and is the oldest of the gums. 
Legal notices

Delivery policy

Return policy
Google reviews
Gum Arabic is harvested mainly in Saharan Africa (Maghreb, Mali, Senegal, Chad, Egypt, Sudan...). It comes from a reaction of the tree, which lets flow a liquid that hardens afterwards. 
It can be added in a limewash paint as a binder and fixator of the color. It will be necessary to put between 5 and 10% of gum regarding to the total weight of lime.
In artistic paint, arabic gum is the perfect binder for watercolour. Diluted in hot water and mixed with pigments, we obtain a very beautiful transparent and shiny paint. Mix a spoonful of gum Arabic in a spoonful of very hot water. Grind the pigment of your choice, which will give color to your paint. Add it to your gummed water. Adjust the water according to the desired consistency. Your dough should not be sticky.
Made in Soudan.
Frequently purchased products together