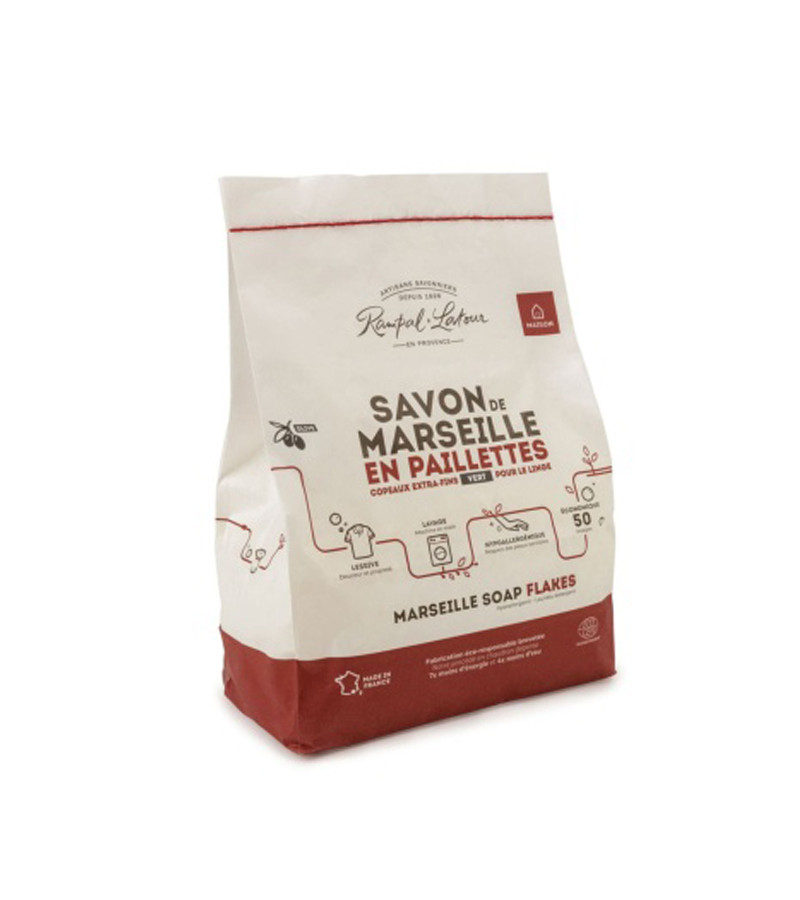  
GREEN MARSEILLE SOAP FLAKES WITH OLIVE OIL - ECOCERT
Made with olive oil and 100% vegetable oils, the green Marseille soap flakes with olive oil are ideal for making your own laundry detergent. Its shavings are thin, hypoallergenic and extra soft for laundry. Suitable for all types of washing, all temperatures (from 40°C without diluting them; 40°C to dilute beforehand) and all fabrics. Up to 100 washings. Labeled Ecocert.
Legal notices

Delivery policy

Return policy
Google reviews
Ingredients INCI : Sodium Olivate, Sodium Cocoate, Sodium Palmate, Aqua (Water), Glycerin, Sodium Chloride, Sodium Hydroxide.
100% of the total ingredients are of natural origin. The palm oil used for the manufacture of this soap comes from a sector committed against deforestation and for sustainable development, RSPO.
Frequently purchased products together