 
BLEU OUTREMER
Bleu outremer (= ultramarine blue) is a synthetic pigment without any danger for health or the environment. Like the other ultramarine, it has a beautiful bright and sustained hue. Its incomparable depth makes it an unmissable pigment in the fine arts world. It is also called "majorelle blue".

Legal notices

Delivery policy

Return policy
Use : lime, wax, paint, plaster, fresco, glaze, cement, fine arts, cosmetic.
This pigment is in powder. For use in artistic painting, it should be ground finely in a mortar before mixing it with the binder.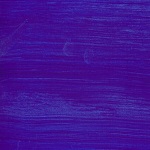 Bleu outremer mixed with linseed oil


Linseed oil : dissolve the powder in a little bit of turpentine before adding it to the linseed oil.
Water-based paint/fatty lime : dilute the pigment in some water to make it liquid before incorporating it into the paint.
Lime powder/cement/plaster : directly incorporate the pigment (up to 10% based on the weight of the binder), then mix in order to stain all of your binder.
Maximum dosage : The maximum dosage is 10% compared to the binder used. Above 10% it is recommended to incorporate fixators and adjuvant (lime use).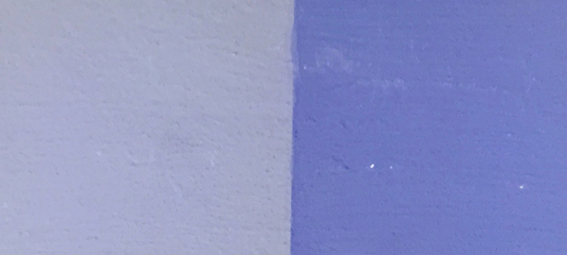 Photo on the left : the pigment is mixed in the badisof plus (limewash ready to use which you can find in our deco range) at the rate of 5% so 50 g of pigment per kilo of whitewash.
Photo on the right : the pigment is mixed in the badisof plus at the rate of 20% so 200 g per kilo of whitewash.

These renderings can be similar for any white base mixed with this pigment. However, differences could be possible for the use of paints more or less loaded with titanium dioxide (white pigment), which will give a final color more or less light. If you want to lighten a pigment, before coloring a transparent binder (linseed oil, wax, acryling binder, caparol, flour, etc), you can mix it with blanc Tiona (= white Tiona). 

Cosmetic : do not apply to mucous membranes.


Color : warm and deep blue, pulling toward purple with a transparent binder. Lighter with a white binder, the purple trend is accentuated.


This pigment is 100% synthetic without any danger for health or the environment.

Made in UK.

History : boverseas blue was formerly obtained by grinding lapis lazuli, a fine stone resulting from volcanic fusion from Afghanistan. It is found in China, Tibet but also in Egypt during Antiquity. In the Middle Ages, it was used for illuminations. In the Renaissance, this pigment was so expensive that the artists ask directly to their patrons to pay it ! It was replaced by a synthetic pigment in the nineteenth century. At that time, 6000 francs of reward were promised to the person who would discover the way to manufacture ultramarine blue synthetically. It is the industrialist Jean-Baptiste Guimet, from Lyon, who receives the award in 1828. The reputation of the Guimet blue becomes worldwide by its use in paints and for the bluing of paper and linen.  
_____________________



Our packaging :
We use recyclable PET jars, to throw away, cleaned, in the yellow bins ; and glass jar that you can clean and sterilize for other uses even for food storage.
Data sheet
Origin

England

Chemical name

Polysulphurised sodium aluminosilicate

Color Index

B29

Bulk density

648 g/l

UV resistance

Average

Colouring power

Very good

N° CAS

101357-30-6