The use of lime dates back to the Greek and Roman periods, when it was widely used, especially as a building mortar or decorative coating. Frescoes, bridges, cathedrals and of course the famous tower of Pisa, testify to the resistance of lime in time.
Lime is marketed in the form of paste or powder and is characterized by a very fine grain size and immaculate whiteness that offers a beautiful brightness and highlights natural pigments. When you add adjuvants, it becomes limewash paint.
Milk of lime, lime water, patina, varnish, stucco, marmorino, tadelakt... The decorative techniques with lime are numerous and the recipes varied.
The "good" recipes are kept secret by the professionals, who have their preferences among such or such ingredients. Here we give you some that we like and have adopted randomly from our experiences and readings.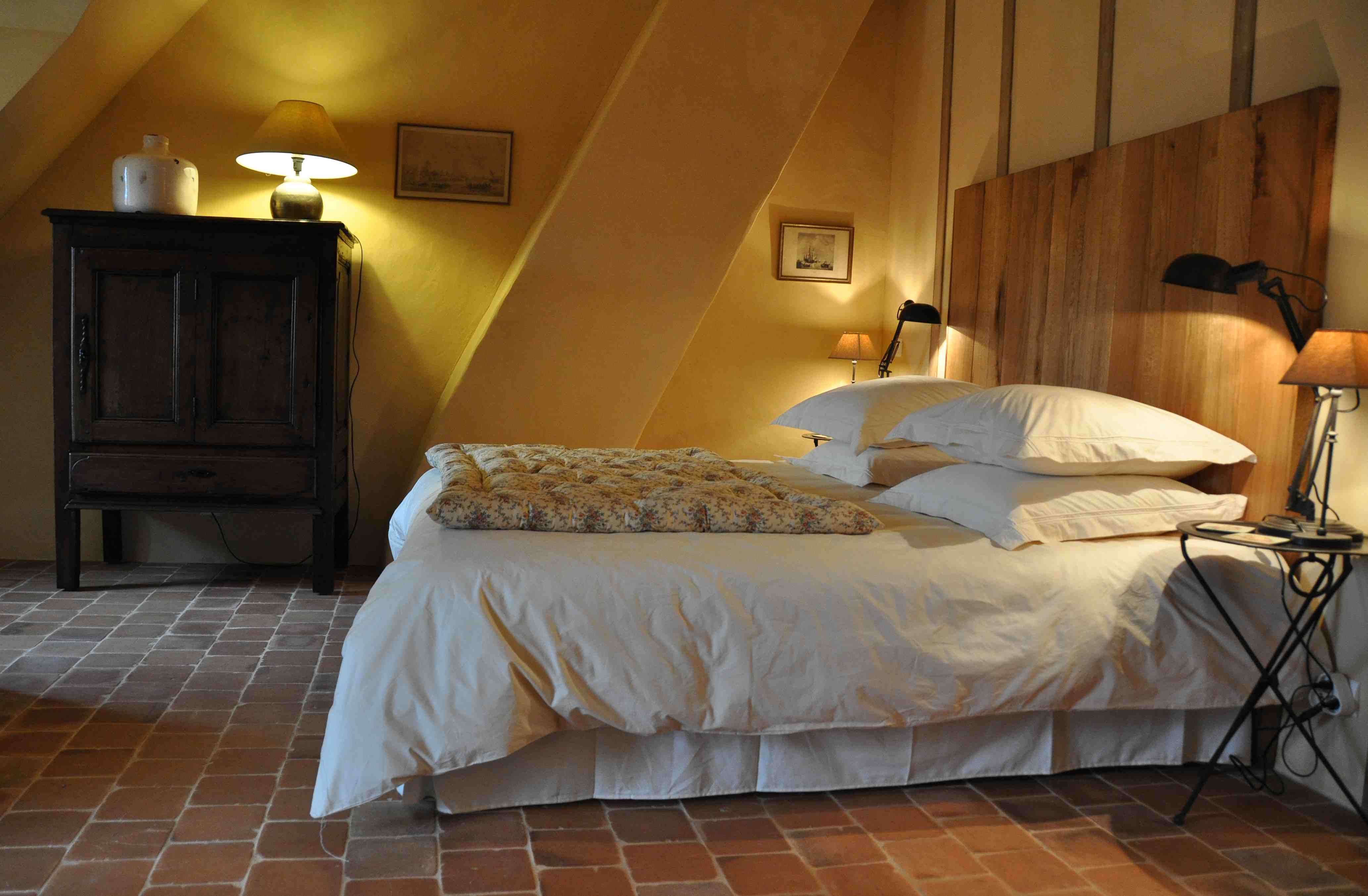 Photo sent by domaine le Ris du Feu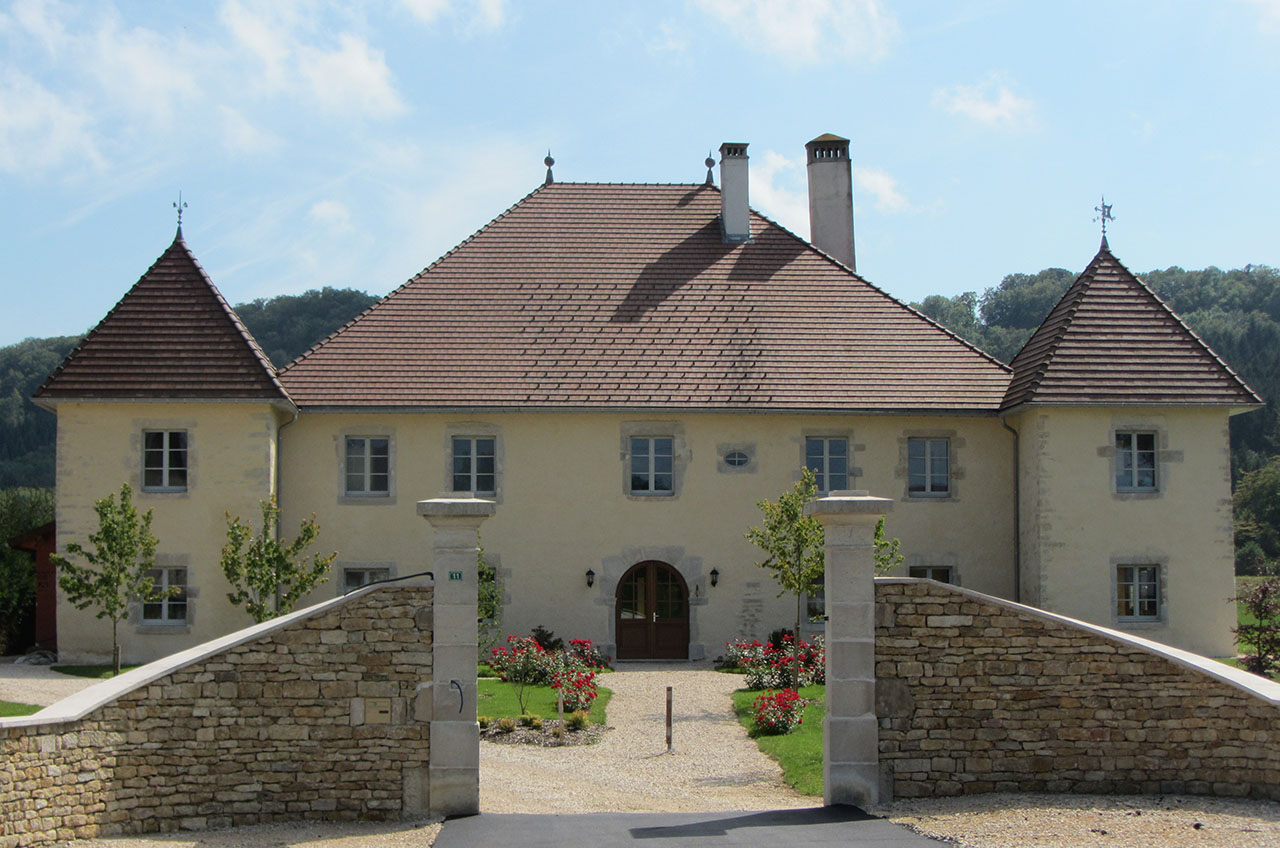 Photo sent by le Relais des Deux tours (limewash with ocre jaune JFLES + sienne naturelle)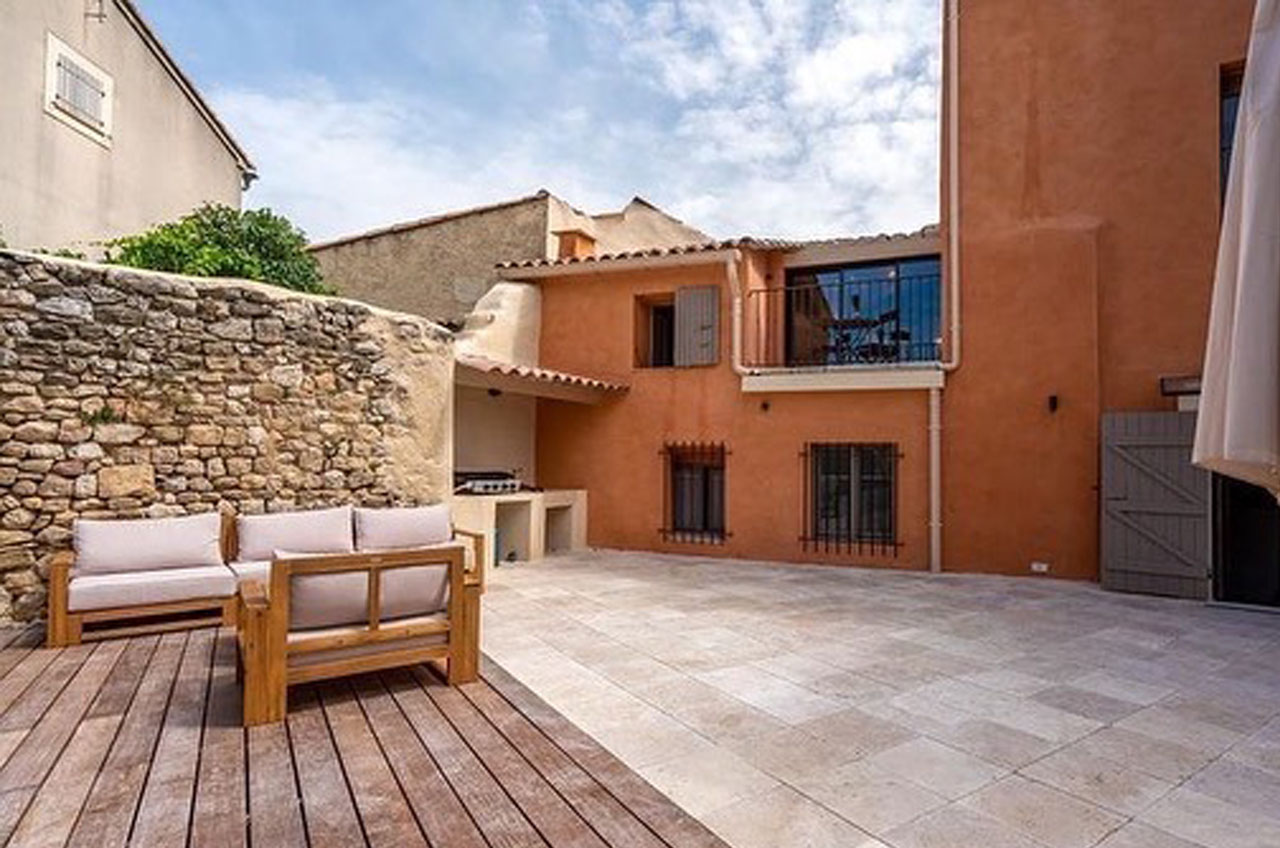 Realisation & photo sent by Claudine Espariat, ocre jaune & rouge limewash
What to put in my limewash painting ?


That's the basis of any preparation. In this case, lime acts as a binder and can be used in powder or paste. The paste has the advantage of not releasing dust, but it is easier to measure pigments and additives in the powder.
They are the ones who give free rein to your imagination and creativity. Natural pigments, ochre and earths, bring warm tones and incredible UV resistance for outdoor work. Mineral, organic or synthetic pigments offer a palette ranging from bright yellow to blues, violins, roses, greens more or less acidulous to deep black. If your limewash is adjuvanted (as are our Badisof/Badisof Plus), the dosage is between 0,1 and 20% for natural pigments, and between 0,1 and 15% for synthetic pigments. Otherwise, we advise you not to exceed 15% for natural and 5-7% for synthetic. The percentage is calculated in relation to the total volume of your mixture. It is therefore necessary to know exactly what you are going to put in it and in what proportions before choosing your pigment and its dosage.
It facilitates the diffusion of pigments (especially for oxides) in lime. In general, a few drops of dishware are sufficient.
They are used to improve your limewash. You can incorporate :
* A fixative : it allows to fix the pigments and to favor the fixation of lime. There are natural fixators such as alum salt, casein, rabbit skin glue, latex, gum Arabic, linseed oil and less natural ones such as acrylic binders or tapestry glue.
* The black soap : it makes the mixture more fluid, and brings a small satin effect. Indispensable in the tadelakt and the recipe of the flour paint.
* The methylcellulose : water retentator, it prolongs the work and improves the holding of the limewash.
They reinforce the painting and make it possible to make more structured painting. We think in particular about :
* Marble powders : fine, medium or large, they allow to make stucco, marmorino, tadelakt, smoothed limewash...
* Talc, calcium carbonate or white of Meudon that are limestone and bring creaminess to the badigeon.
Finally, an essential element, the diluant : water.


What tools will I need ?


* A brush : Apply your brushed limewash with a brush to be glued of good quality. Prefer it in silk, quite wide. Wash it with soapy water. It will be kept for years and construction sites.
* A trowel : to smooth or stucco your limewashes and coatings, you will need a small trowel well malleable stainless steel.
* A sponge.
* A spalter or a dusting brush.
* An electronic scale for your colours tests.
* A large container.
* An electric stirrer.
* A kitchen dispenser or an empty can.


Is my support suitable ?

The preparation of the support is essential. The lime will adhere only on porous bottoms. For any unsuitable or unknown supports, we have the solution : we apply an undercoating. Porosity regulator, you can opt according to your needs for the Sofadher, Sofix, Renodress or Tradichaux (available in the « undercoatings » tab of the decoration range).
Which technic to adopt for which type of rendering?


The simple limewash or brushed limewash : 
Covering aspect, matte, it is applied with the brush and cannot happen in thickness because there is no filler.
1) Colour your lime with pigments (test beforehand because, when drying, the limewash painting will lose about 50% of its initial color).
2) Add your additives that you can choose in the list of ingredients (about 100 g per 1 kg of lime).
3) Mix dry and then dilute 1 volume of your preparation in 2 volumes of water for the first layer, and 1 volume of powder for 1 volume of water to make the second layer that will become covering when drying.
Don't hesitate to watch our application video HERE.


The fine rubbed limewash :
It is suitable for small imperfections of the supports and can be applied in thickness of about 1 mm.
1) Colour your lime with pigments (test beforehand because, when drying, the limewash painting will lose about 50% of its initial color).
2) Add your additives that you can choose in the list of ingredients (about 100 g per 1 kg of lime) + the filler.
3) Mix dry and then dilute 1 volume of this preparation in about 1/2 to 1 volume of water. You must get a paste that is neither too liquid nor too hard "ready to spread".
4) Place this preparation with a trowel on the support from bottom to top.
5) Allow to dry so that the brush sticks to the support, then with a damp sponge or a sponge trowel, gently rub the brush in small circles. The lime grains must come out and create a granular structure such as a fine coating.


They are in the spotlight for a few years. Soft to the touch, their delicate nuances create cocooning atmospheres that flood decoration magazines.
1) Proceed as for fine rubbed limewash.
2) When the lime grains come out after rubbing with the sponge, you can, at that time, smooth your limewash with the stainless steel platoir by crushing the lime grains. Make small, short and quick movements. If your brush dries too fast, you can wet your platoir by soaking it in water with a trickle of liquid black soap.
3) You can apply a wax as soon as the paint is dry and polish it a few days later. Your painting will be brighter and protected, but know that the wax darkens the color.
Don't hesitate to watch our application video HERE. 


Strong water or fresco painting :
The disadvantage of the whiteness of the lime can be an obstacle when you want to obtain very bright colors. Indeed, mix a red pigment in white lime and you will obtain a more or less sustained rosé depending on the pigment used. With lime water (also called «strong water»): red you want, red you will have! It is the water that has been used to extinguish quicklime and is thus always loaded with lime active ingredients but no longer has that white color that inevitably makes the dye pale. Its transparency makes it possible to achieve very lively tones without blocking the support. This will bring you closer to the color of the pigment in powder.
1) Prepare a simple limewash and apply it with the brushed technic in two layers.
2) Wait 4 to 5 hours of drying, then mix the pigment of your choice with lime water (about 1 volume of pigment in 10 volumes of lime water).
3) Pass this colored water on your fresh limewash. 
The decorative result recalls the velvety rendering of the Spanish haciendas and the beautiful Italian mas.
You can also make pretty simple patinas by diluting your pigment between 10 and 30 volumes of lime water. Pass this preparation on a coloured limewash in a lighter tone than your patina, or harmonize two colors by placing a patina of one color on a limewash paint of another color.
These techniques can also be achieved by dyeing wax or by glazing with linseed oil.


It allows you to create transparency and play with colors and shades.
1) Prepare a simple two-layer limewash painting and let it dry well.
2) Make a third layer by diluting 1 volume of powder for 10 to 30 volumes of water.
3) Apply this preparation with spalter or dusting brush lightly, without completely covering the bottom limewash painting.
The "do it yourself" is not for you ? You run out of time, and you are not in the mood to go through a long series of tests ? Go to the decoration range and discover our ready-to-use limewash paintings for a nice result easy to achieve.